Young Boy's Selfless Deed Plays Major Role in Rubashkin's Freedom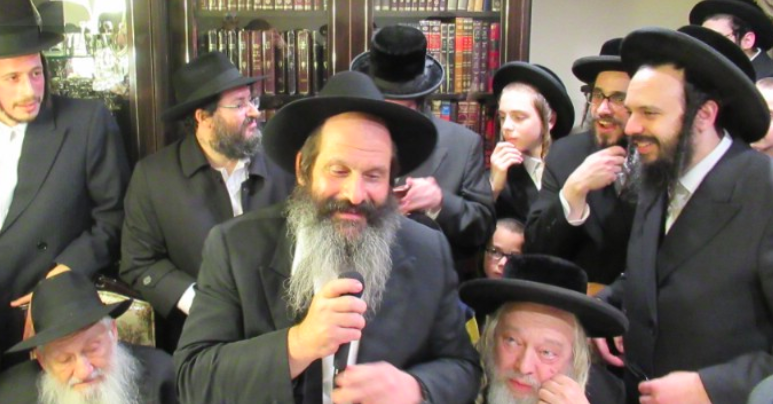 Pictured Above: Sholom Rubashkin celebrating his release in Kiryat Yoel. Credit: JDN.
In the last weeks of Dec. 2017, President Donald Trump commuted the prison sentence of kosher meatpacking executive Sholom Rubashkin, who in 2009 was convicted of 86 fraud charges following the previous year's immigration raid on his family's Agriprocessors plant in Postville, Iowa.
Along with Rubashkin's commutation comes a very large amount of rejoicing and celebration within Jewish communities across the globe. Many stories and news updates have also been published by many publications across the spectrum including Jewish and secular news services alike.
Recently, Rabbi Fischel Schachter, a Rebbe at Yeshiva Torah Vodaath in Brooklyn, NY, shared an inspiring story on Torah Anytime about how President Trump's decision to commute Rubashkin's sentence really came about.
According to Rabbi Schachter, a young boy whom he personally knows was given an opportunity from the from a charity organization to fulfill a dream of his because he is handicapped. The Rabbi explains in his speech that the organization has the capability to enable a child to travel across the world and even earn items or experiences up to a cost of ten thousand dollars according to the conditions of how the organization works.
When this young boy was presented with this opportunity, he explained that he did not want any of the typical experiences that this organization gives to children, rather, he would really like to meet President Trump. When asked why, the boy explained that he would like to ask Trump to pardon Rubashkin.
According to the young boy's wish, the organization placed a letter on President Trump's desk requesting that Rubashkin be rightfully freed from his harsh prison sentence.
Rabbi Schachter then explained that Alan Dershowitz, Rubashkin's lawyer, stated that the President was extremely moved by this touching letter. According to Dershowitz, the boy's letter was a major contributing factor in Trump's decision to commute Rubashkin's sentence.
The Rabbi then concluded his story by explaining how big of a sacrifice this child really made in order to give Rubashkin his well-deserved freedom. The child sacrificed his own once-in-a-lifetime experience from the charity organization and, because of his selflessness, Rubashkin was freed soon after.
Shelly Forman is currently serving as editor-in-chief of Sephardic.Org. Shelly curates the content that comes through to Sephardic and makes sure that each and every article, video, and image on the site goes along with our amazing mission statement.
You may also be interested in...