Elizabeth Sutton: A Story of Art and Success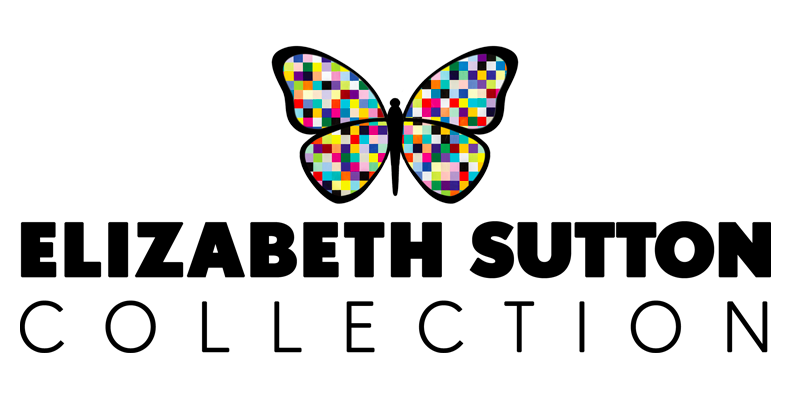 Before becoming the successful artist that she is today, Elizabeth Sutton resided in her New York City home as a stay at home mom with creative abilities. With time on her hands, Sutton created a few unique and original pieces for her home which caught the eye of many a visitor. This led to many commissioning pieces of their own from none other than Sutton herself. Sutton hesitated at the time due to the simple fact that she did not need the money, but over time her financial circumstances changed and Sutton was required to contribute to her family.
At first, Sutton considered going into catering because of her love for food and cooking. Then, according to Sutton, God had other plans and things just fell into place. Sutton decided to create new pieces of artwork for her son's nursery at the time which she then shared to her social media pages. The responses she got back were beyond positive and this made her realize that there was a true demand for her work.
An acrylic piece created by Sutton titled Good Vibes Only.
In February of 2016, Sutton began contacting anyone that had shown interest in her work in the past and, to her delight, they were still interested in purchasing custom pieces from her. This led Elizabeth to her true career path as a successful artist who is globally known for her color blocking and pop art.
Throughout the beginning of her career, Sutton would leave her pieces of art in the lobby of her apartment building before delivering to her clients' homes. This allowed for strangers to look on and admire her work and, eventually, request for her to make pieces for them to purchase as well.
One of Sutton's pieces hanging in a new boutique West Village development.
On Jan. 9, 2016 Ryan Serhant, an American real estate salesperson and reality television star featured on Bravo's Million Dollar Listing New York since its first season in 2012, contacted Sutton. Serhant wanted art for all four units of a high-end development in Tribeca. At the time, Sutton was on a flight to Costa Rica and the famous broker said he needed it all completed withinin three weeks time.
An acrylic piece by Sutton titled Multicolor Prism 2.
Sutton knew better than to let this opportunity pass her by. She posted on craigslist looking for an art assistant and got to work as soon as she got back to NY. In spite of the time crunch, Sutton managed to meet the deadline and the project was featured on the show. This was very good publicity for Elizabeth and her burgeoning brand. She also reached out to influencers, popular venues, interior designers, and restaurant owners to get her art as widespread as she possibly could.
An acrylic piece created by Sutton titled Triple Lily Pond.
Sutton graduated with honors from Baruch College with a degree in business administration and marketing. She uses her degree and her natural instincts to hustle to push her career to the place it is today.
"You need to focus on the business element, not just the art," Sutton urged in her advice to artists starting out, "Don't be discouraged if someone doesn't like your work or if someone tells you no, just move on to the next."
"And don't have an ego," she added with a smile.
One of Sutton's pieces hanging on the wall in a modern condo.
Elizabeth knows what it's like to struggle having gone through many hard circumstances in her personal life such as financial loss, miscarriage, and divorce. She gets through it all by counting her blessings and looking at the big picture. Sutton has two healthy beautiful children and has accomplished so much in her career that she can find happiness in her life.
Taking the time to give back, Elizabeth has donated countless paintings to charity for auctions. She also hosted Good Vibes Only with Art Start, a charity cocktail benefit at the Gansevoort Market. Sutton raised over 25 thousand dollars for Art Start which provides art programs to underprivileged teens that have been affected by homelessness in NYC for the past 25 years. Sutton also recently got the opportunity to make her first mural at Lenox Health Hospital located in Greenwich Village.
Two of Sutton's pieces hanging in Korts and Knight Kitchens' showroom in the New York Design Center.
Influencers such as Kourtney and Kendall Kardashian as well as Scott Disick all have art from The Elizabeth Sutton Collection hanging in their homes. Currently Bergdorf Goodman has her art hanging in their retail store in NYC. Sutton has gotten positive press from a number of globally known publications such as Vogue, The Wall Street Journal, The Huffington Post, Jewish Press, and more.
Coming up, we will see the artist launch a youtube channel in which we will get a sneak peek into the life of an artist. Elizabeth plans to wear a Gopro camera and film her surroundings while creating in her studio or attending meetings. Additionally, Sutton is currently designing a product line of home decor and accessories.
To learn more about Elizabeth Sutton and her art, visit her website. You can also follow her on Instagram and Facebook.
Frieda Schweky is Sephardic.Org's official community events reporter. For inquiries and to get involved with our site, please contact Frieda via email.
You may also be interested in...